Garlieston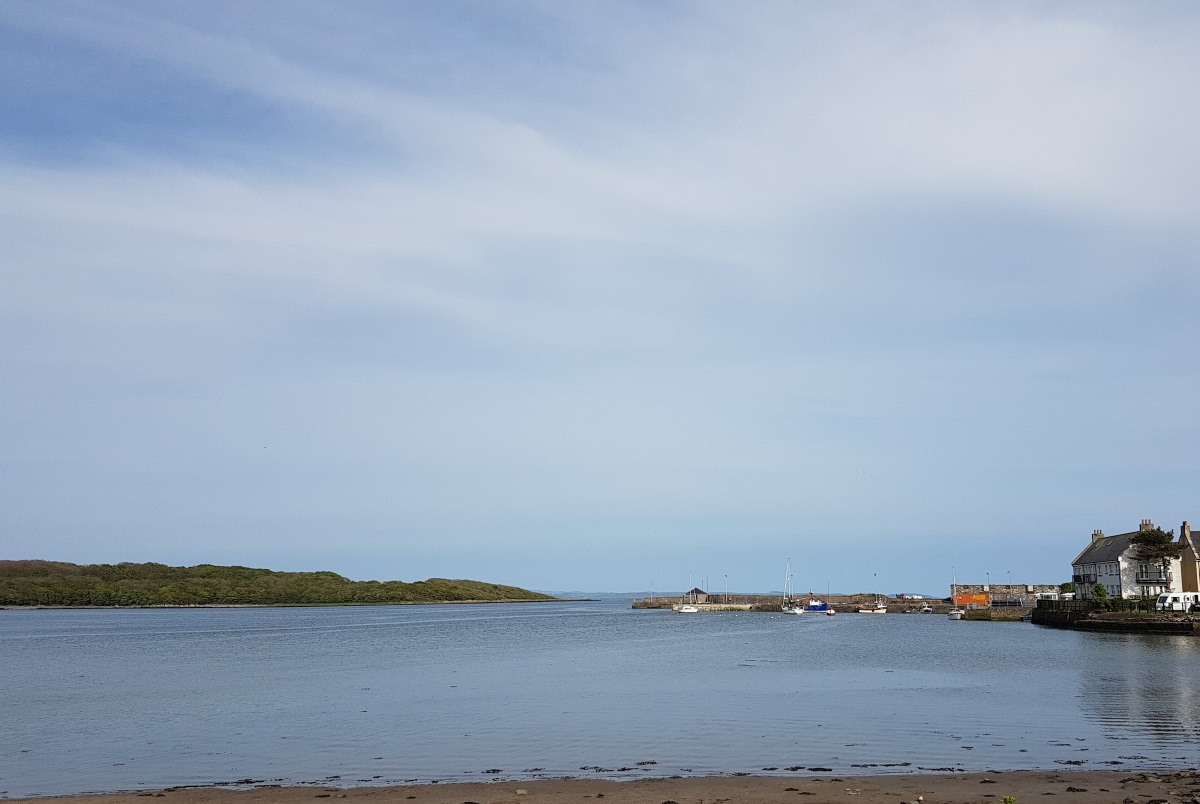 Garlieston, pic above, is a very pretty, tiny, planned village with a small harbour popular with pleasure and fishing boats, it has a bowlling green beside the harbour and the Harbour Inn. Garlieston has countless rugged bays and cliffs. Coastal walks which all serve to ignite your sense of wonder in nature, nearby Rigg Bay is a tree lined sandy beach suitable for swimming and paddling and is one of the best beaches for small children. There are rock pools for children to enjoy looking for sea life too, enter through the important landscaped gardens of Galloway House - park all day for a small charge.

Garlieston in 1943-1944, was the scene for full scale sea trials of the structures and ideas which resulted in the floating Mulberry Harbours, used off Normandy immediately after D-Day to supply the armies in the Battle of France. Garlieston was chosen as a secret location for its trials because of the large rise and fall of tides on an exposed coast, similar to that of Normandy.

From the harbour you can see two wrecked "beetles", pontoons stranded on Eggerness rocks, and at Rigg Bay, the metal structure with cormorants nesting on it is what remains of a "hippo".

See http://www.mulberryharbour.info/

Love to visit the Machars see our accommodation at The Isle of Whithorn Self Catering Isle of Whithorn click here

For more information and articles about the Machars please view our Blog click here

The film below is from Solway Coastwise.